The Official Home of the WEST LOS ANGELES CHILDREN'S CHOIR !!
Meet Barbara Klaskin Silberg, Director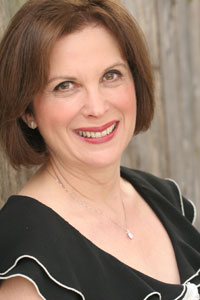 Barbara Klaskin Silberg, aka "Mrs. Music" is the founder and director of the West Los Angeles Children's Choir.
For information about setting up studio work or to schedule a performance by the West Los Angeles Children's Choir, please contact Barbara Silberg at mrsmusicent@aol.com.

To learn more about auditioning for the choir, please click here: Children's Choir
WE HELPED WIN THE BEST SONG OF THE YEAR!!!! Fun!!!!!
We are so glad to have been the choir to sing with FUN on the song that just won a Grammy for Best Song of the YEAR!! Congrats to our pals. We had FUN singing 'We Are Young" with you.
THE TONIGHT SHOW with Jay Leno!!
What a way to start the New Year! Nine lucky kids got to sing 'We Come Running' with their pals, Youngblood Hawke,
on The Tonight Show with Jay Leno! Fantastic experience for all!!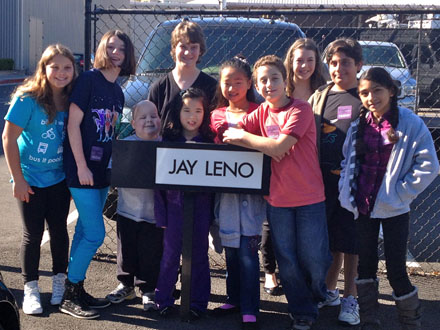 Interview with TNT POPS! New Play winners Bob and Barbara Klaskin Silberg
Bob and Barbara traveled from Los Angeles to Bastrop, Texas (just outside Austin) to attend the world premiere of their new family musical comedy, "Mr. Potcher's Holiday." Produced by the Bastrop Opera House at the Jerry Fay Wilhelm Center for the Performing Arts, the show was the first musical ever to win the biennial competition held by Texas Nonprofit Theatres.
CHECK OUT THIS INTERVIEW ON VH1!!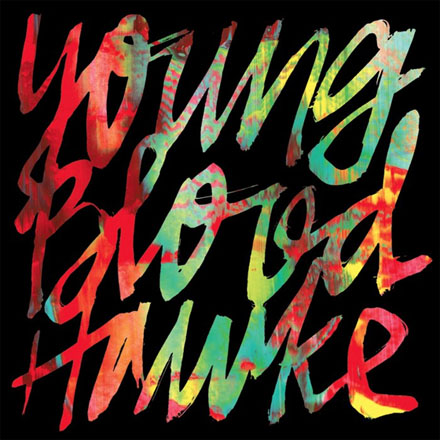 Our pals from Youngblood Hawke were so complimentary to the kids who worked with them on 'We Come Running". Click on the link to hear what they had to say~
THE YOUNGER CHOIR KIDS WORKED ON 'THE MIDDLE' FOR ABC TV!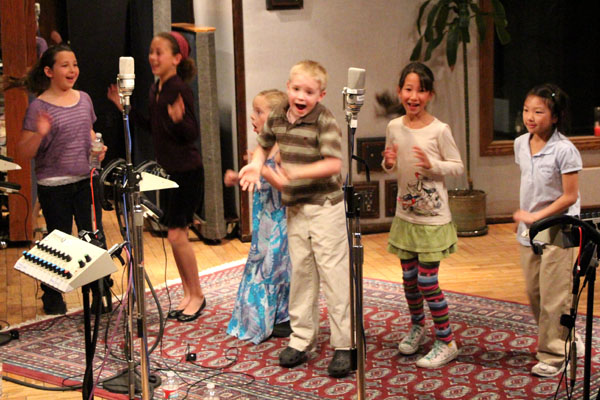 Six of our younger choir kids were needed to sing 'Tomorrow' on the new prime time show 'The Middle.' They needed to sync their voices to the action on the screen and that was a challenging task. But THEY DID IT!! The episode will air mid-April. Well done kiddies!!
THE KIDS FILMED A PROMO FOR TURNER SPORTS BROADCASTING!
30 kids from the West Los Angeles Children's Choir were filmed (enthusiastically!) singing the the hit song 'Wings' with Macklemore x Ryan Lewis for a promo to be aired on the Turner Sports Network. The promo is for the upcoming NBA all-star game to be played in Houston and yes, the kids DID get to keep the jersies as souvenirs!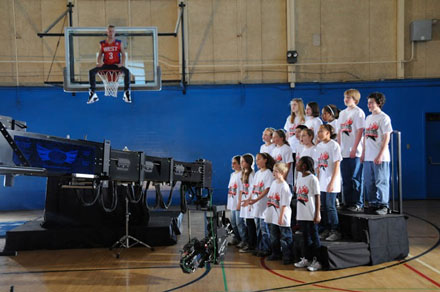 I WANT MY MTV!!!! (On Portlandia!)
Members of the West Los Angeles Children's Choir were asked to sing part of the "I Want My MTV" song for the sketch comedy show PORTLANDIA. Listen to this redition while watching the scene. It's GORGEOUS!!
We Sang Back-up on the #1 Song in the Country on Conan!!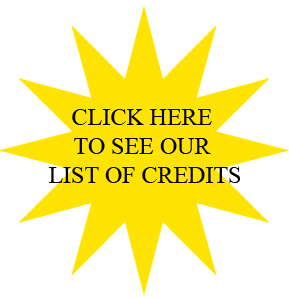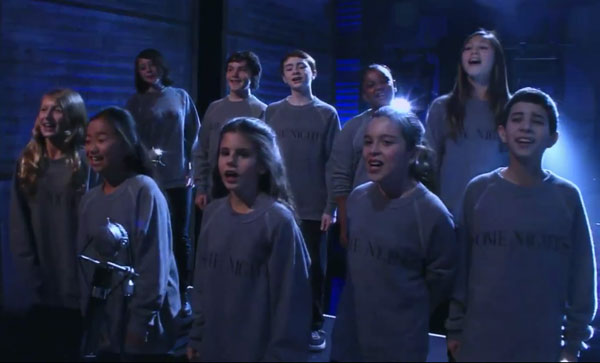 The West Los Angeles Children's Choir members who originally sang backup on the song "We Are Young" by the band FUN got to reprise the fun by backing up the band on Conan O'Brien's TV show!!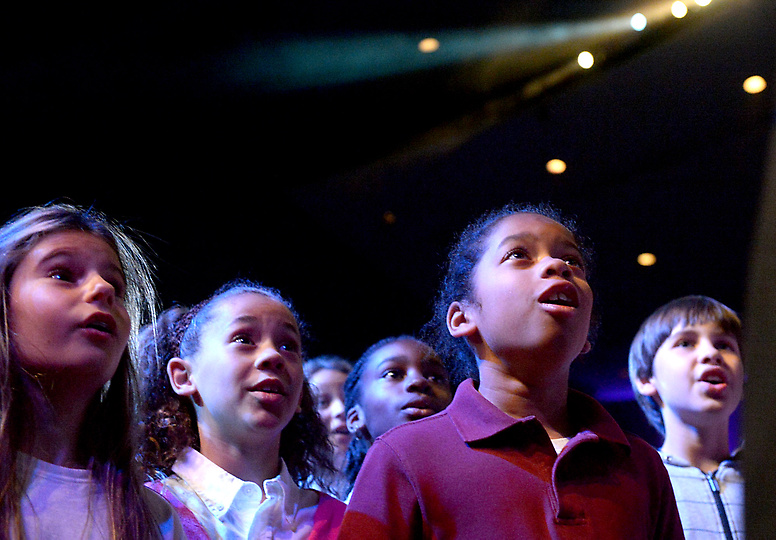 An episode of "The Choir," a new USA show, is filmed at the Haugh Performing Arts Center at Citrus College, Thursday, October 25, 2012. The West Los Angeles Children's Choir joins senior citizens from West Covina. (SGVN/Staff Photo by Sarah Reingewirtz)
We just appeared in the new PLAYING FOR CHANGE video!!
We were so excited to sing in the 'Playing for Change' video with our new friends from so far away in the Uganda. We joined together to sing 'What a Wonderful World." Hopefully the video will now travel the world bringing peace!!
We helped the artist TAPS launch his new hit!!
We were asked by TAPS to add some 'angel dust' to his new single ALMOST HOME and the results were heavenly.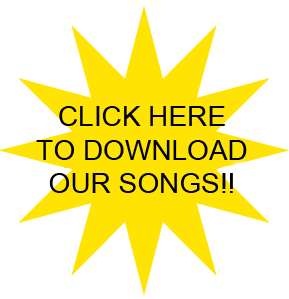 We Were mentioned in BILLBOARD MAGAZINE!!
Here is the Billboard review of Train's new hit "You Can Finally Meet My Mom":
"Au courant whistle? Check. Piano line that echoes Train's 2001 smash "Drops of Jupiter?" Check. Then load in more pop culture references, from Jimi Hendrix and "Blazing Saddles" to Etta James, Bob Marley... and Sitting Bull. Now set it all to another wistful tune that swells into a string-filled finish complete with the West Los Angeles Children's Choir."


Read the full review on billboard.com by clicking here.
'BIG KIDS' CHOIR SINGS ON JIMMY KIMMEL LIVE!!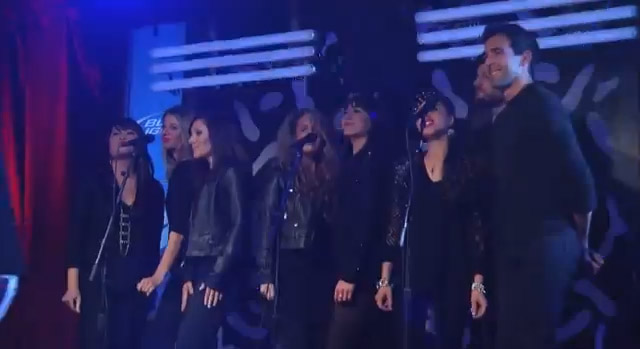 The younger kids who recorded "We Come Running' with Youngblood Hawke were not permitted to sing on the Jimmy Kimmel stage because a banner advertising a brand of beer decorates the set. SO..... members of the BIG KIDS CHOIR were more than happy to do the gig. And they did it so well!
BOYS AND PARENTS IN COMMERCIAL!!
'Boys only' on this ad for a Scandinavian media campaign, but Finn's mom and Boyce's dad also got to sing on this one. WELL DONE people!! Just gorgeous!!
Click here to view the video on youTube.
THE BIG KIDS CHOIR ASSISTS A MARS LANDING!!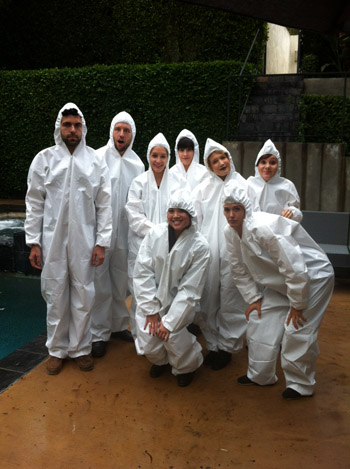 The Big Kids Choir backed up the group 30 Seconds to Mars for a live internet performance!
They backed the band in singing several of their hits and then refused to take off their costumes. Hmmmmmm.......... maybe???
Panic! At The Disco: West Los Angeles Children's Choir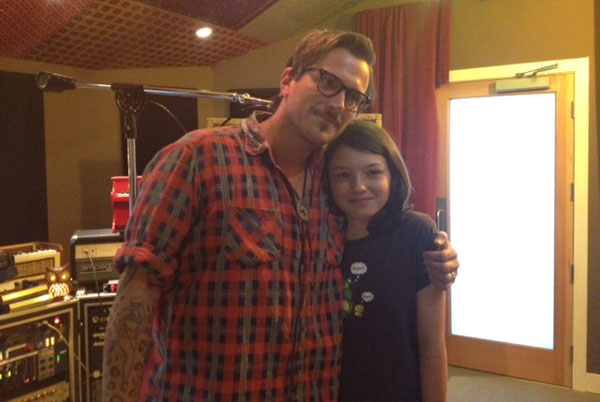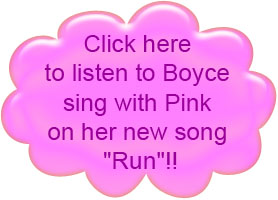 Producer Butch Walker needed a girl from our choir to sing with PINK on a track from her upcoming album and Boyce with her sweet voice got to do it!
The kids backed YOUNGBLOOD HAWKE on their new single!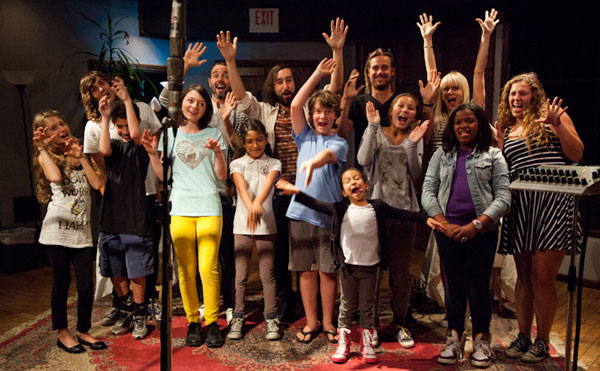 L.A. Buzz Bands Show, tonight at 7 on KCSN
JULY 31, 2012
Then this week Youngblood Hawke sent to radio the new single "We Come Running" (officially out Aug. 14), and again the fivesome has shown its skills at grabbing hold of the pop jugular vein. The song's secret weapon is the West Los Angeles Children's Choir, and if those cherubic voices sound familiar, it's with good reason. They also did background on arguably the biggest pop anthem of 2012, Fun's "We Are Young."
LISTEN TO 'WE COME RUNNING' with YOUNGBLOOD HAWKE
Click here
FUN(d)RAISING for our trip to CHINA!!!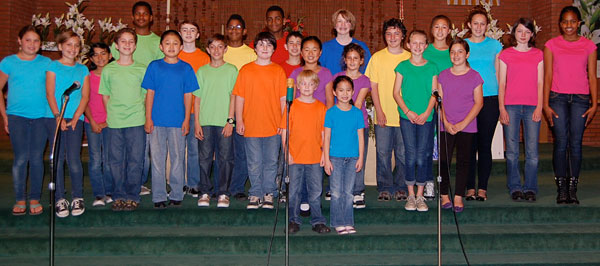 Photo by Nikki Allen
CLICK HERE TO WATCH THE VIDEO OF SONG FOR PEACE that will be performed in CHINA!!
YUP! Those were our kids that you heard on the SUPERBOWL commercial for CHEVY!!
Click here
WE APPEARED ON 'THE TALK' AND SANG WITH LINDA PERRY!
Second photo by Gail Washington
YOU CAN HEAR OUR KIDS SINGING BACK-UP FOR 'WE ARE YOUNG' ON AMERICAN IDOL!!
Click here
The Kids Sang with K'NAAN!!!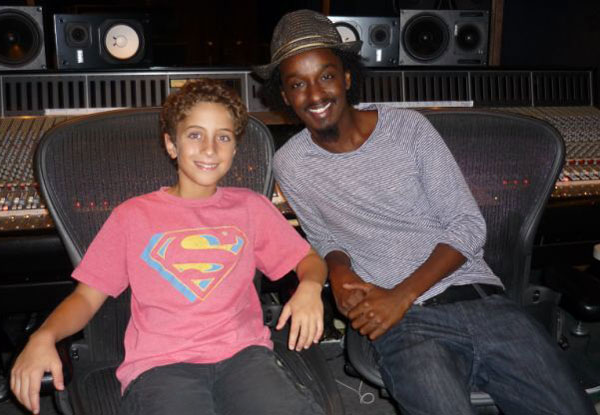 8/3/11: A&M records in New York asked if we could come into the Westlake Studios and sing along with K'NAAN on his new single "Walls". Ethan (pictured here) and seven other kids said SURE!!!
The kids shout out with Shinedown!
October, 2011: Some of the choir kids got to shout with Shinedown on their new track for Warner Music called BULLY.
WHEN YOU FINISH THIS PAGE, BE SURE TO VISIT THE CHILDREN'S CHOIR PAGE TO SEE MORE PICS AND HEAR MORE MUSIC!
West Los Angeles Children's Choir shoots commercial for Walmart!!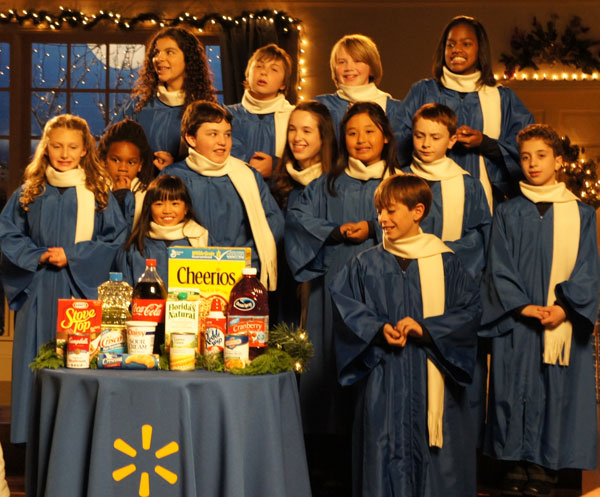 Fifteen choir kids shot 4 commercial spots for Walmart over a very cool weekend in early December. They needed to be on the set by 7:30AM to have the chef prepare them their breakfast omelet and then off to the studio school, wardrobe fittings and then the soundstage for hours of filming. Lots of work, LOTS of excitement and Lots of tired feet but everyone voted to "DO IT AGAIN!!"
W.L.A. CHILDREN'S CHOIR SINGS "MAN IN THE MIRROR" AT THE GREEK THEATER!!
Sept. 26, 2010
The West Los Angeles Children's Choir, under the direction of Barbara Klaskin Silberg, sang Man in the Mirror with Siedah Garret who wrote the song for Michael Jackson. The performance was part of the finale for California Aids Walk at the Greek Theater.
W.L.A CHILDREN'S CHOIR SINGS AT THE MICHAEL JACKSON MEMORIAL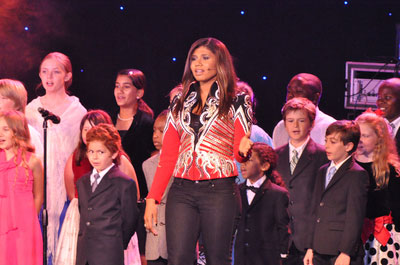 The W.L.A. Children's Choir finally got to sing the song they were supposed to perform for Michael Jackson's World Tour last year when they proudly backed Genevieve Jackson at the Beverly Hilton Hotel, Saturday June 26, 2010. The kids sang "Heal The World" to a very appreciative audience who had come out to pay tribute to the King of Pop.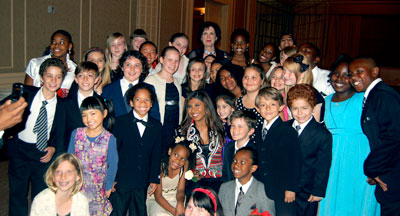 Click on the play button on the video below to see the performance:
WLA CHILDREN'S CHOIR SINGS AT THE L.A. MUSIC AWARDS, 11.12.09!!!
Members of the West Los Angeles Children's Choir sang back-up for the Russian Heavy Metal Rock Band, ANJ at the Avalon Theater in Hollywood. It was a spectacular (and very LOUD!!!!) experience and our guy Anatole won two big awards for international songwriting and showmanship. Rock On Kids!!!
BACKUP VOCALS FOR THE RENTALS VIDEO
Sept. 13, 2009
The W.L.A. Children's Choir recorded back-up vocals for THE RENTALS pictured here with Matt Sharp. The kids worked on four songs for their new album called Songs About Time. This video says it all. Have a look!
CLICK HERE
TO READ Q AND A'S ABOUT CHILDREN'S MUSIC AND TO ASK MRS. MUSIC A QUESTION!

SEPTEMBER FIFTEEN from The Rentals Dot Com on Vimeo.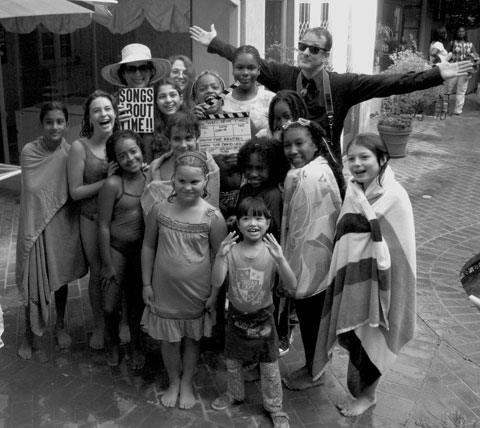 Photo credit, The Rentals http://www.therentals.com
You Can Now Download Individual Songs From Our Albums For Only $1.00!! Please visit the TINY TUNE TOWN!
WE MADE IT TO THE HOLLYWOOD BOWL!!!
Sunday, April 12, 2009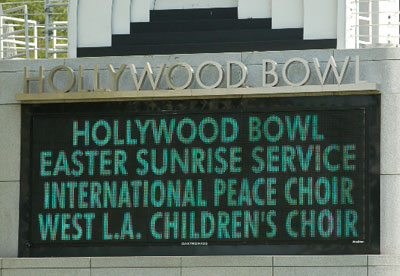 The mighty West Los Angeles Children's Choir sang two songs at the annual Hollywood Bowl Easter Sunrise Service in front of an audience of way over a thousand. The choir introduced the crowd to "I Have A Dream/This Is Our Moment" and then premiered their newest offering, "A Song for Peace." The extra practice needed to prepare for this concert was well worth it when the kids saw their billing on the marquee!!
Miss Liberty's Musical Journey
Barbara Silberg (Mrs. Music) flew to Las Vegas on March 28, 2009 to see an Orff Elementary Music Festival presentation of "Miss Liberty's Musical Journey." An all- district choir comprised of 240 fifth graders from across the city sang classic American songs and for the finale performed Mrs. Silberg's Statue of Liberty song, "Give Me Your Tired, Your Poor." The melody was set to Emma Lazarus' inscription on the statue and Mrs. Silberg was so honored to be in attendance to hear the song sung so beautifully.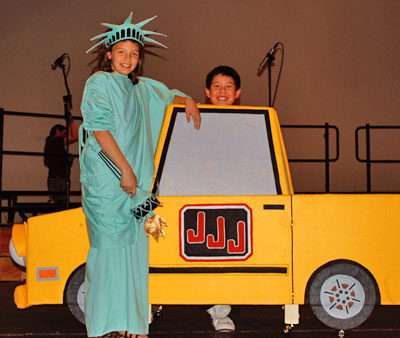 Pictured here are Miss Liberty ( Elizabeth Welte) and her taxi cab driver, Tyler Gannon.
Give Me Your Tired, Your Poor
Mrs. Silberg, who set Emma Lazarus' inscription on the Statue of Liberty to music, was given permission to have the song performed at the Statue on June 10,2006. A fund raising concert was held in Los Angeles to help members of the West L.A. Children's Choir travel with their families to New York in order to sing the new patriotic song.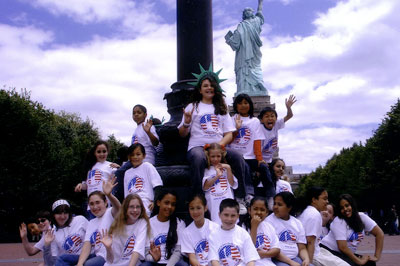 More than 200 children from Boys and Girls Clubs in New York and New Jersey joined the members of the W.L.A. Children's Choir in a one hour sing-along concert which culminated with the singing of Mrs. Silberg's new patriotic song called "Give Me Your Tired, Your Poor."
Contact Mrs. Silberg to learn how your school, scouting troop or other organization can also participate in a patriotic sing-along in your part of the country.
Give Me Your Tired, Your Poor, which sets the inscription by Emma Lazarus to music, can be downloaded from this site. Practice tapes and song sheets featuring all the music for a patriotic sing-along are available by contacting Mrs. Silberg who will give you detailed information about staging such an event.
Order the Statue of Liberty CD.
Starlight Foundation: Kids Sing Back-Up To Sasha Lazard!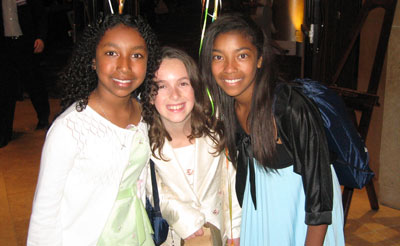 Alexa, Eloise and LeAna all dressed up and ready to sing for the Starlight Foundation Gala, March 27, 2009.
Dear Barbara,
Thank you so much for everything you contributed to the Starlight song. I was so blown away by you and your choir. They could not have been more perfect. I was so impressed with their diligence, and how committed they were to the performance. They all sang like angels, and gave the song its soul. They also could not have been more adorable. Meeting them and you has been one of the highlights of this trip.
I am headed over to the Starlight offices this afternoon. We are going to talk about the plan for the song, and how to find a way to record your glorious children.
I will be in touch soon.
Thank you...for everything...
Sincerely,
Sasha
Sasha Lazard
WHEN YOU FINISH THIS PAGE, BE SURE TO VISIT THE CHILDREN'S CHOIR PAGE TO SEE MORE PICS AND HEAR MORE MUSIC!